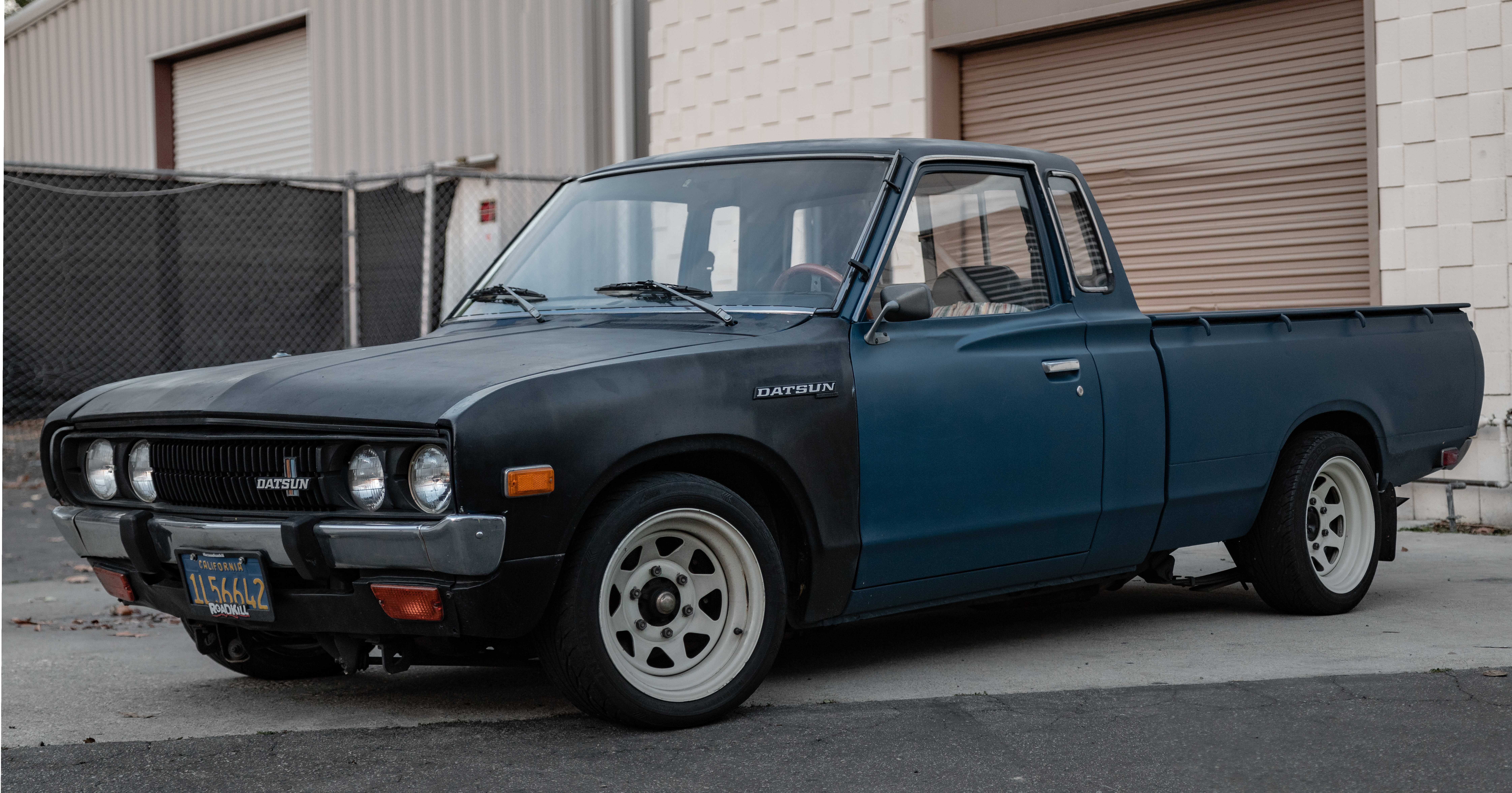 Posts

13

Joined

Last visited
Profile Information
Gender
Location
Cars
Interests

Motorcycles, Engineering, Camping, Animals, Adventures.

Occupation
Bucketerium's Achievements
Newbie (1/14)
Okay, that makes sense. Based on that diagram, the distributor signal goes to nothing & that blue/white wire powers both of them, which I figured was incorrect. It makes sense that the clock needs constant power while the tach wouldn't. Thanks, Mike!

I'm trying to repurpose the original 6 tachometer wires for using a speedhut tach in my 79 king cab. I Is there anyone here that can confirm my beliefs about the wires? Based on the screengrab below of the '79 wiring diagram, you can see the original 6 pin tach connector & how I traced the wires out: L (blue): Signal from distributor LW (blue/white): switched power RB (red/black): power from light switch B (black): ground RL (red/blue): power from light switch BG (black/green): power?

Don't print that clamshell yet, for the record. I'm working with that guy to get that model made right. He did most of the work, but there's a good bit of interference on that design currently that I'm going to finish up & then do some test prints. I've made some badges, sun visor parts, the climate control face, etc. & am collecting whatever parts I can find. But people openly sharing models is hard to come by. A lot of time and effort goes into getting a model that fits correctly.

I installed RX-8 seats in my king cab. Don't see why they wouldn't fit in a standard cab. They sit really low so it feels nice & roomy now.

I have an entire driveline available from a 77 auto if you need. I'm in Simi Valley.

I installed some Moser Engineering 8255 studs. Everything looks good & seems to fit about right so far. Haven't driven the truck with them in yet, but I see no reason to be concerned yet. This particular model is long as shit & I cut about 3/8" off my front studs. They had a model with all the same critical dimensions, but I opted for the longer ones. They're also M12x1.5 threads, not the 620 stock M12x1.25. I'll measure my stock D21 ones when I get home.

I just finished up my D21 front conversion. I had to swap out my wheel studs as they were ridiculously short. For even the steelies, they were too short, let alone the aluminum wheels I installed. Something you'll probably want to consider.

Yeah, it's a separate piece on mine. It's for the steering arm & also one of the caliper mounting bracket bolts. Well hope it gets sorted out regardless!

Not sure if any of this info is of any help to you, but here it is anyways. If I'm misunderstanding, apologies. Here's what my '79 looks like with the hubs, spindles, & rotors from a RWD, V6 D21 & calipers/mounting brackets from a 4WD Pathfinder. Here's the assemblies from the 4WD Pathfinder. The have a splined jackshaft that goes thru the hubs (not shown).

I just installed D21 front hubs & spindles on my 620 (I believe correctly...). Those look like the same spindles I installed. I also bought some 4WD spindles off a pathfinder because I was apparently confused. They look very different than the ones in your picture & would be extremely difficult to make work. I can take pics tomorrow if it helps.

I just fitted up a set of Monroe MA709 air shocks. They have the same fittings on each side, but a lower upper & lower limit than the standard shocks Monroe sells for the 620. I figured it was worth $60 to try it out. The shocks fit well & clear everything, but I've yet to get them out on the road. Doing some interior work on the truck, but I'll report back as soon as I get to drive it.